Getting an Edge: The Competition Season from a Veterinary Perspective
While you may be dreaming of blue ribbons, your best hairy friend in the paddock may be anticipating another season of hardwork and stress. We all love to get out and compete, but going into competition prepared and with a healthy horse is vital for any hopes of success, and we're sure your horse will be happier too!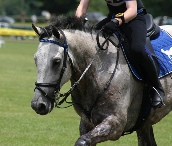 In Preparation
First and foremost, your horse needs to be prepared for what you're going to put it through. This can mean making sure your horse is fit for the workload that will be required. In the majority of cases riding him around the paddock once or twice a week is not enough. You may find with a more regular exercise program that he is much more calm and easily handled, making injury less likely.
Adequate nutrition is also vital for the competition horse, with their needs increasing as they burn more energy. Performance horse feeds will usually give your equine friend the nutrition required to get the job done. Placing a mineral lick in the paddock will mean he can help himself if he feels deficient in anything. If you're staying at a show overnight you may like to consider using an Electrolyte paste/powder to replace the loss of salts and to stimulate the thirst mechanism, as the stress of being away from home may result in them not drinking as much as they should. Always read the labels on any feed or supplement you're using and check the dose rates carefully. If you're unsure or worried consult your vet for advice.
Grooming often will not only make your horse look fantastic, but will help circulation and prevent some skin conditions. It will also prompt you to give him a good look over for any signs of injury, abrasion or irritation.
We come across so many horses who seem to forget their negative bit, bridle and some riding habits after receiving a proper dental exam and treatment. Can you imagine having an overgrown tooth, which has caused an ulcer, which is then rubbed raw by a bit? Dental problems may not always explain a horse's unwillingness to take the bit or be ridden with one in, but they often always factor in to some degree. That's why we recommend that performance horses get a dental exam every 6 months, rather than the just an annual exam. It means that we can get a handle on any dental problems which may arise before they cause a significant problem for the horse, making him more comfortable and consequently calmer and safer to ride. For more on dentistry, click here.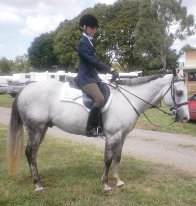 Everyone knows that hoofcare should be another priority for all horseowners, but competitive ones should especially pay attention. Always ensure your horses get trimmed every 4-6 weeks (or as your farrier recommends). Many competition horses are also shod. Some have specialised types of shoes which need replacing or resetting at regular intervals.
Horses regularly exposed to 'foreign' horses (as performance ones are) should probably be vaccinated against equine herpes virus. Although being vaccinated may not protect them 100% from contracting the virus, it may lessen the severity of symptoms, such as respiratory disease and abortions in pregnant mares.
And if your horse is not 100%, say he's lame or has a snotty nose, it's a waste of time trying to compete him. Just focus on getting him better and gradually building him up again for the next round of competition. We can't stress enough the value of getting onto illnesses early and having them properly treated, allowing for ample recovery time. Of course time is of the essence with the majority of conditions so if you're concerned at all phone us on 0409 884 377 for a consultation.
On the Day
As travelling is always going to feature in your competition experience, it is vital to pay full attention to floating safety. To see more on this, view our comprehensive article on floating here.
Warm up your horse before classes or the event begins, but certainly don't exhaust him! He needs to be supple and have his muscles warmed up to help avoid strain injuries
Make sure your horse has access to water and hay (both low to the ground) when you are not riding or handling him. Your horse may become dehydrated if he doesn't drink, and not eating will reduce his digestive movements, possibly leading to colic. Once again, electrolytes may stimulate thirst. If your horse is a fussy drinker, consider mixing molasses into their water. Try this at home first and then you can add it to water at shows to disguise any foreign tastes.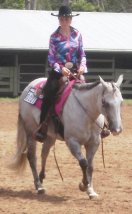 Keep a first aid kit handy specifically designed for your horse. View a kit list here. It is also a good idea to have you equine vet's number in your mobile phone's directory, and also written down on or in the first aid kit. It's amazing how often our phones fail us when we need them, especially when we have all our important numbers stored in them!
If your horse is to be out in the sun all day it may be a good idea to apply an equine sunblock or zinc, especially if he has a white nose/face or legs.
Never attempt an event or class you and your horse could not do safely and confidently at home. There is no point in dangerously pushing both yourself and steed into something neither of you are mentally or physically ready for. Some recommend that you should compete in a class that is one level below your true capabilities to keep out of trouble.
After the Big Day
After competition ensure your horse is washed down and allowed to dry completely. If he is damp he may then suffer from skin irritations, such as rain scald on the back and rump, or greasy heel on the lower legs.
Give him lots of love and a special treat, as he's been running around all day for you regardless of whether you've won anything!
Many promote a 'rest day' following a competition weekend. Always keep a close eye on your horse and be on the watch for any obvious signs of lameness, discomfort, unwellness or if they appear off-colour.
If you feel your horse is not performing to your expectations consider a veterinary performance consultation which may uncover a medical abnormality. This could mean the difference between a disappointing day out and your horse exceeding your expectations. Remember, it's all about having a fun day out for both you and your horse!
Back to Horses